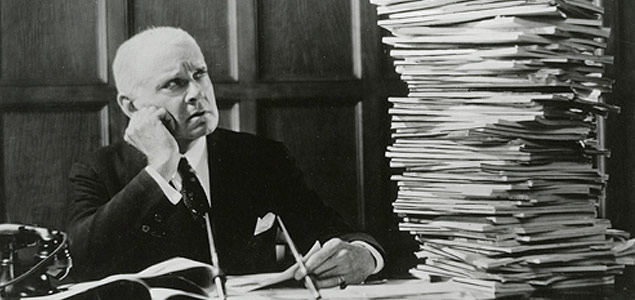 Last April, the International Consortium of Investigative Journalists (ICIJ) revealed one of the greatest data leaks obtained and analysed to date by any media outlet. "Offshore Leaks" is a vast multimedia report that exposes the networks of businesses, politicians, fundraisers and celebrities from all over the world that use companies and trusts in offshore tax havens. Through the use of maps, videos and infographics, readers are able to understand the web of connections and their millionaire money transactions over the course of the years.
However, to be able to present this macro-project that exposes the tax havens, the ICIJ had 86 journalists from 46 countries working for a year and a half, managing a total of 260 gigabytes of data. Duncan Campbell, a founding member of the ICIJ, summarised the investigation work thus: "It included details of […] nearly 12,000 intermediaries (agents or "introducers"), and about 130,000 records on the people and agents who run, own, benefit from or hide behind offshore companies. […] Their identified addresses are spread across over more than 170 countries and territories. […] It is one of the biggest collections of leaked data ever gathered and analyzed by a team of investigative journalists."
Mar Cabra, a data journalism guru at the forefront of investigative journalism in Spain, was involved in this project as Data Research Manager, and was in charge of serving the data to the journalists so that they could report stories related to their own countries. Together with James Ball, data editor of British newspaper The Guardian, they will reveal how they worked together on the largest journalistic collaboration in history during the 1st Data Journalism and Open Data Conference, which will be held from 24 to 26 May in Barcelona and Madrid.
What is data journalism?
"Both 'data' and 'journalism' are troublesome terms", say the authors of the Data Journalism Handbook, a guide written on a collaborative and volunteer basis by dozens of journalists who work for media outlets such as The Chicago Tribune, Deutsche Welle, The Guardian, The Financial Times, The New York Times, ProPublica, Washington Post and Texas Tribune, among many others. All are enthusiastic experts in this discipline and consider that the best way of raising awareness about it is by explaining it. "But we live in a digital world now, a world in which almost anything can be — and almost everything is — described with numbers: your career history, 300,000 confidential documents, who knows who in your circle of friends can all be (and are) described with just two numbers […] Photos, video and audio […] Murders, disease, political votes, corruption and lies", they continue explaining in the Data Journalism Handbook, which was recently also launched in a Spanish version.
"Today news stories are flowing in as they happen, from multiple sources, eye-witnesses, blogs and what has happened is filtered through a vast network of social connections, being ranked, commented and more often than not: ignored. This is why data journalism is so important. Gathering, filtering and visualizing what is happening beyond what the eye can see has a growing value."
Data journalism presents itself, also, as an opportunity to inject quality back into the profession, lost in the majority of media due to the acceleration of information combined with editorial staff cutbacks due to the economic crisis.
Taking the world by storm
Although for many people the term "data journalism" is still unfamiliar, it is already well rooted in the United States and is a burning-hot topic in the majority of European countries. From the editorial offices of the main media to small citizens' initiatives or activist organisations, information visualisations are being shown that might have been omitted and that help to better understand current affairs.
A large number of such projects could be seen from 24 to 28 April at the seventh International Journalism Festival in Perugia; an annual event where thousands of journalists from all around the world meet to debate and reflect upon the state of their profession. For the second year running, the European Journalism Centre and the Open Knowledge Foundation organised four days of round tables and workshops to analyse data journalism in depth.
At one of the round tables that weighed up how public information could be accessed from the countries of Southern Europe, Mar Cabra made the Spanish situation patently clear: "We do not have a freedom of information law. The law in Italy is bad but at least there is one. Spain is the only country in Europe with more than a million inhabitants without a freedom of information law. Now we now have a bill in Congress being discussed… but in Rwanda they have a more progressive law than in Spain. It is quite shocking to see how our politicians are not being courageous with the law that they've proposed."
Even so, the recommendation of this investigative journalist is not to lose heart and to take advantage of the data that we do already have in Spain and use them as an opportunity to tell stories. Among the many examples she cited, prominent was "El Indultómetro", which counts the number of official pardons that have been given during the last decade and according to the different governments, with information extracted from the Official State Gazette; and "Spain in flames", a project that visualises a large number of the nearly 171,000 wildfires that have burned over a million hectares of land during the last decade.
A chance to dive into data
The 1st Data Journalism and Open Data Conference that will be held in Barcelona and Madrid from 24 to 26 May 2013, will offer an opportunity to explore this discipline. The Spanish group of the Open Knowledge Foundation has organised conferences, round tables, a barcamp (space to exhibit projects executed), a hackathon (data journalism contest) and workshops for learning about the use of the main tools for working with data.
The CCCB will be the venue for the first of the events. In addition to James Ball and Mar Cabra, participants will include programmers such as Manual Aristarán of La Nación (Argentina) and visualisation experts such as Sergio Leyva (from the company Vizzuality), among many others.
During the weekend, the hackathon will be simultaneous in four cities (Barcelona, Madrid, Seville and Valladolid), and there will be connections with all the venues at different points during the day so that experiences can be shared. This will be a major opportunity to create projects accompanied by the experts who will be giving the lectures and running workshops. The best projects will receive different prizes.
The aim of the Open Knowledge Foundation is to convert the Data Journalism and Open Data Conference into an annual event of reference in Spain, just as Perugia is already a reference point for thousands of journalists worldwide.